What was once a hobby when I was 12 (2002), has finally turned into a business with loving who I can work for upon creating one-of-a-kind, functional blogs and websites, as well as through other services. As a Freelance Graphic and Web Design Artist, my goal is to create you one-of-a-kind images to develop your online or offline presence with the below services.
Below are the services I currently offer. Please check out each page for more information!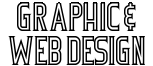 I currently offer a protection plan that includes a back-up of all images and HTML for your blogger or wordpress package

before installation

for $30.00. This protection plan is only guaranteed for a full year. Perfect as a back-up plan in case if something goes wrong!
DESIGN CREDITS
Bicycle & J

enna Sue Font
* EEF Designs Ser

vice Buttons (Altered)
Kyla Is Inspired Banners (Altered

)

*
WildSpiritWolf Death Ca
t (Altered)
Pugly Pixel Tape Strip (Altered)
*
Vector Illustrated Fish Bones (Altered)